Buy Street Fighter V Champion Edition PC Download
Street Fighter V – Champion Edition PC includes:
Street Fighter V Base Game
Street Fighter V – Champion Edition Upgrade Kit
Street Fighter V – Champion Edition Special Wallpapers
About Street Fighter V:
Experience the intensity of head-to-head battle with Street Fighter® V! Choose from 16 iconic characters, each with their own personal story and unique training challenges, then battle against friends online or offline with a robust variety of match options.
Earn Fight Money in Ranked Matches, play for fun in Casual Matches or invite friends into a Battle Lounge and see who comes out on top! PlayStation 4 and Steam players can also play against each other thanks to cross-play compatibility!
This version of Street Fighter V displays the "Arcade Edition" title screen and includes Arcade Mode, Team Battle Mode and the online-enabled Extra Battle Mode, where you can earn rewards, XP and Fight Money! Fight Money can be used to purchase additional characters, costumes, stages and more!
Download the cinematic story "A Shadow Falls" today for FREE! M. Bison deploys seven Black Moons into orbit, granting him unimaginable power as the earth falls into darkness.
Street Fighter V: Champion Edition is the ultimate pack that includes all content (excluding Fighting Chance costumes, brand collaboration costumes and Capcom Pro Tour DLC) from both the original release and Street Fighter V: Arcade Edition. It also includes each character, stage and costume that released after Arcade Edition. That means 40 characters, 34 stages and over 200 costumes!
V-Trigger 1 and 2
Release powerful techniques and exclusive moves by activating V-Trigger 1 or 2 with the character of your choice! Do huge bursts of damage or make that much needed comeback win by pressing hard punch and hard kick simultaneously while your V-Gauge is fully stocked.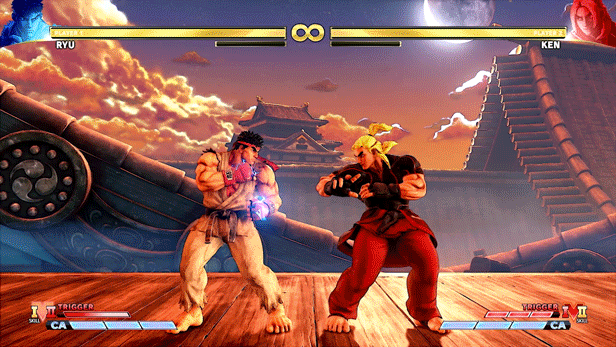 V-Skill 1 and 2
Fundamentals win matches and V-Skills are the building blocks of victory. Each V-Skill grants your character a unique move and/or ability that will help fill up your V-Gauge.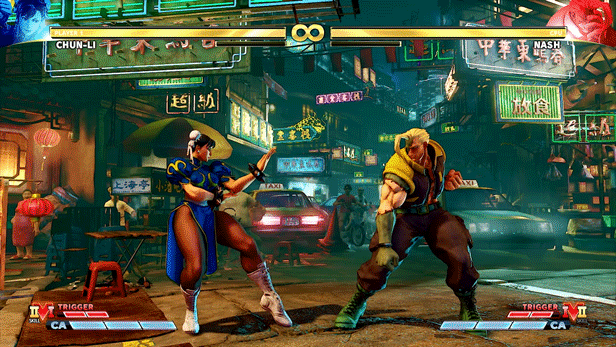 V-Reversal
Put a stop to your opponent's offense by utilizing V-Reversal. V-Reversal costs one V-Gauge stock, but is very much worth it as it can potentially give you breathing room to create your own offensive.

Special Attacks and EX Special Attacks
A staple of Street Fighter, Special Attacks are the key to a solid strategy in Street Fighter V: Champion Edition. Use various Special Attacks to zone out opponents, impose your will, and build up your Critical Gauge for even more damage. EX Special Attacks are more powerful versions of Special Attacks at the cost of one Critical Gauge bar.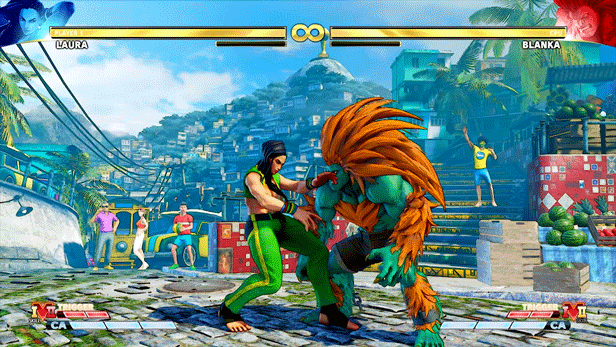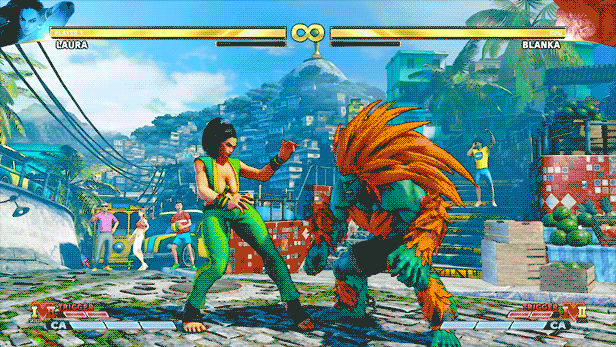 Critical Art
The most highly damaging attack in Street Fighter V: Champion Edition is called the Critical Art. A Critical Art can be performed as long as the Critical Gauge is fully stocked.

REVIEWS
"deep, endlessly fun an immensely inviting"
4.5 / 5 stars – GamesRadar+
"the most accessible the franchise has ever been and remains mechanically brilliant"
4 out of 5 stars – Escapist
"excellent fighting game"
8.0 / 10 – IGN